Dirk Schoenmaker, Professor Banking and Finance at Rotterdam School of Management, Erasmus University will take over the co-chairmanship of the Sustainable Finance Lab (SFL) from Arnoud Boot, starting 2022. Peter Blom will remain as co-chair.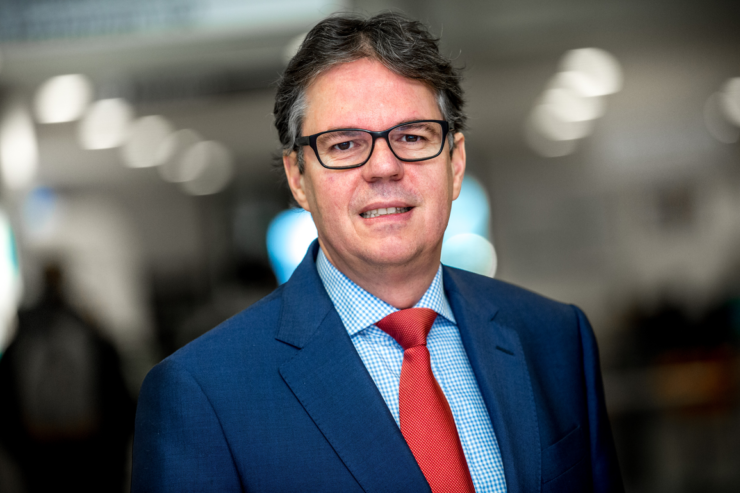 Dirk Schoenmaker:
"The mission of SFL, a robust financial sector that contributes to a sustainable world, is increasingly supported. SFL has succeeded in launching innovative ideas, from financing the circular economy to the digital euro. However, the sector still dwells in old models and old thinking. Sustainability requires courage and experimentation, precisely because of the realization that today nothing is more dangerous than supporting the status quo. The key question is therefore: how to make the real economy more sustainable through the allocation of financial resources? The coming years will be of decisive importance. The transition must happen now if we want to achieve the targets set for climate and biodiversity."
Although leaving as co-chair, Arnoud Boot, professor Corporate Finance and Financial Markets at the University of Amsterdam, will stay as active SFL-member. Peter Blom, former CEO of Triodos Bank, and co-founder, remains as co-chairman.
As of 1 January, the board of SFL will consist of Dirk Schoenmaker and Peter Blom (co-chairs), Irene van Staveren, professor of development economics at Erasmus University Rotterdam and Mark Sanders, professor of international economics at Maastricht University.
Arnoud Boot:
"With Dirk Schoenmaker, SFL will have a chairman who is imbedded into science whilst experienced in policy. In recent years, Dirk has inspired many financial institutions, from pension funds to central banks, to put sustainability higher on the agenda. With the first textbook on sustainable finance and executive courses, he has also given them the tools to put this into practice."
About the Sustainable Finance Lab
The Sustainable Finance Lab (SFL) was founded in 2011 and aims to create a stable and robust financial sector that contributes to an economy that serves people without depleting the environment. To this end, SFL develops ideas and provides a platform to discuss them.
SFL aims to be a bridge between academia and practice. SFL wants to bring scientists into dialogue with financial professionals, regulators, policymakers, and others involved in a sustainable financial sector. SFL currently has 22 members, mostly professors from nine Dutch universities.